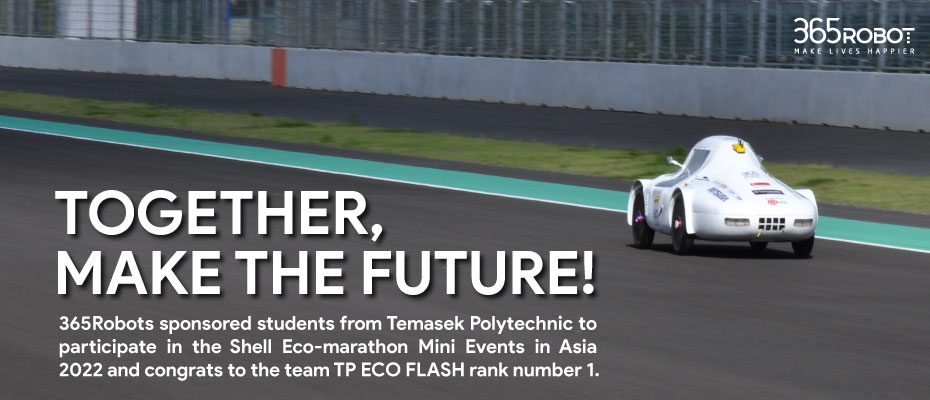 Together, make the future! This year, 365Robots sponsored students from Temasek Polytechnic to participate in the Shell Eco-marathon Mini Events in Asia 2022. Congrats to the team TP ECO FLASH rank number 1 under the category Urban Concept > Energy Type : Hydrogen Fuel Cell.
Shell Eco-marathon is an international academic programme with an emphasis on energy optimization. It is also one of the world's leading student engineering competitions. The initiative has continually brought Shell's mission of powering progress by providing more and cleaner energy solutions over the past 35 years. The global academic programme brings together Science, Technology, Engineering and Maths (STEM) students from across the globe to design, build and operate some of the world's most energy-efficient vehicles. All in the name of collaboration and innovation, as students' bright ideas help to shape a lower carbon future for all.
As a technology enterprise featuring artificial intelligence (AI), 365Robots highly encourages students to participate in such events or activities. In addition to supporting new inventions, we also hope to inspire the creativity and innovation of the younger generation so that they can contribute to the AI field in Singapore in the future. 365Robots gave its full support to the participating students, and the team has now passed all the assessments with ranking number 1. View their result here.