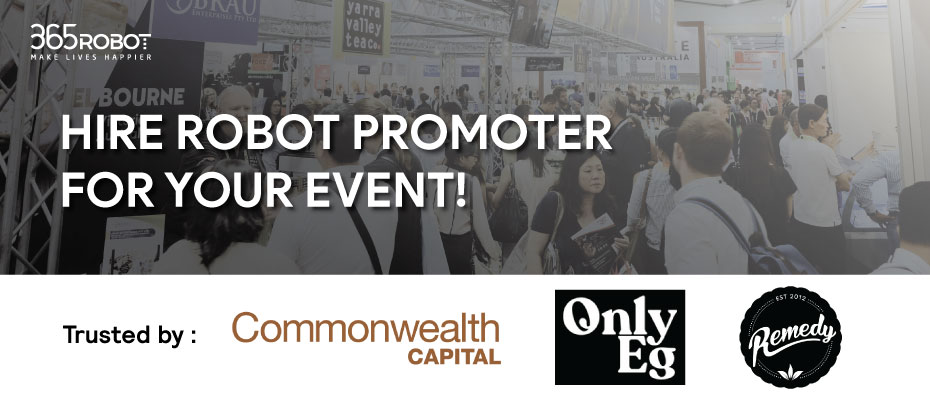 Special thanks to the support from Commonwealth CAPITAL, OnlyEg and Remedy from Australia to hire our Robot Promoter (365Robot+) to be their tireless promoter during the FHA (F&B) event in September 2022. FHA – Food & Beverage is Asia's largest food & drinks trade event that brings together the global food and hospitality community. Thanks again the merchants believe in 365Robot and hire our Robot Promoter to be their helper in promoting their good products for the past few days.
Check out how our 365Robot+ can helps during the event:
Broadcast the promotion and display the ads in picture or video format
Carry the sample and invite visitors to try
Dancing at the booth to grab attention
Walking around the hall to distribute sample and broadcast ads at the same time
Let the Robot Promoter to help you distribute samples and broadcast the promotion nearby your booth to grab attention. At the same time. the merchants may focus on the communicating with customer and introduce the better offers to increase sales. Human + Robot can work together to form a HAPPIER & EFFECTIVE team.
Fill up the form
here
to book a FREE DEMO today!