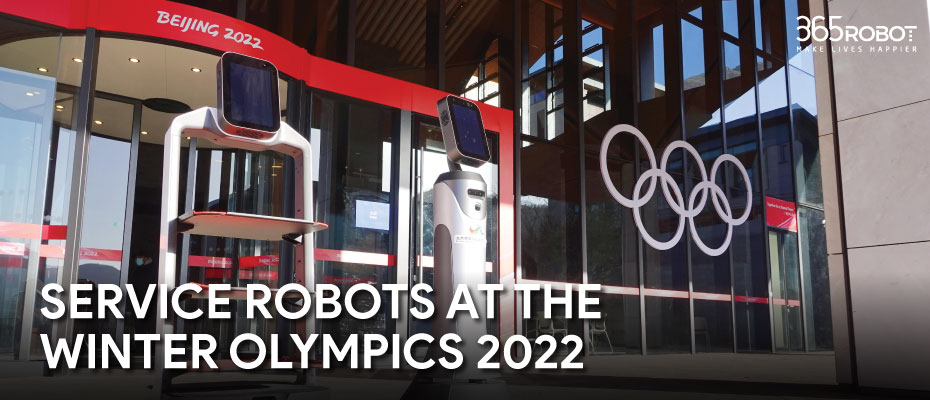 With the opening of the 24th Winter Olympic Games in Beijing on Feb 4, 2022, a variety of exciting ice and snow events are taking place and various intelligent robots are coming into the public eye. Robots for epidemic prevention and control, life services, digital communication and torch relay are playing their respective roles at all venues of the Winter Olympics, escorting and empowering the events and providing high-tech support for athletes and media.
Through the Games, intelligent robots have been proven to do much to ease human workload, reduce human contagion and improve safety level, especially during this epidemic period. In preparation for and during the Beijing 2022 Winter Olympics, robots for disinfection, guidance, logistics, temperature measurement, security and auxiliary diagnosis have all performed their respective functions, attracting great attention from the participants and domestic and international media.
As the technology enterprise with the most robots selected in the Winter Olympics Games, intelligent robots from OrionStar were on hand at the Winter Olympics Games to provide contactless services such as greeting, reception, translation, delivery and making coffee and tea for guests from all over the world.
In fact, each robot that entered the service of the Winter Olympics Games has undergone a strict screening evaluation. Since 2019, the Games organisers have been conducting a super-long cycle of practical application evaluation of the participating robots. In the high standard and strict requirements of the selection, a total of 11 service robots from 7 robotics companies were selected for the Winter Olympics. Among them, OrionStar is the only one with 5 robots (including Robot Waiter, Greeting Robot, Greeting Robot MINI, Robot Barista and Robot Tea Master) standing out by virtue of their strong core competitiveness, which outshines the rest of the service robot companies. 
In terms of interactive services, the Greeting Robot MINI, an intelligent interactive service robot can achieve the functions of welcome and reception, interactive entertainment, face recognition, guidance and explanation, question and answer consultation, data analysis and independent charging, etc. During the Winter Olympics, its English version was used to provide guidance, reception and tour guide services for foreign friends at the Winter Olympics designated hospital and the Winter Olympics contracted hotels.
It is worth mentioning that OrionStar intelligent interactive service robot is the only robot selected in the application scenario of apartment check-in, guide and translation. Also, the Robot Barista from OrionStar is a great eye-catcher and rising star in the Olympic Village, which went viral on social media.